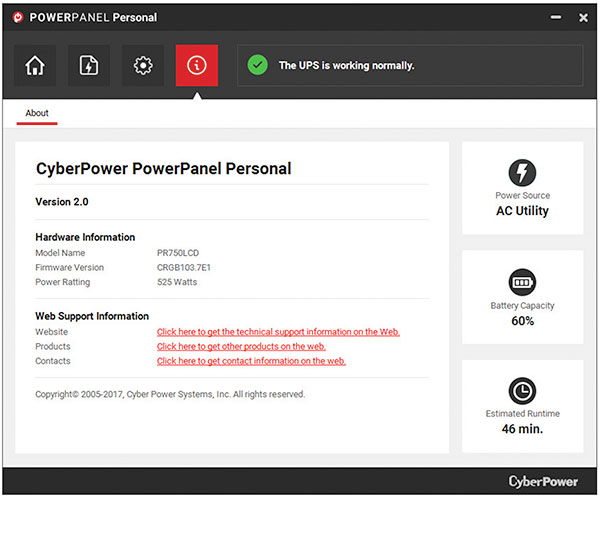 CyberPower has released an update to PowerPanel® Personal Windows and Mac.
PowerPanel Personal v2.2.2 for Windows and MacOS Release Notes
Feature Improvements
Add new language options

French
Russian
Traditional Chinese
Simplified Chinese
Note: previous release of PowerPanel® Personal for Windows was v2.2.1 and Mac was v2.2.0
STOP! A FEW IMPORTANT NOTES BEFORE YOU START YOUR UPDATE.
Save your settings by taking pictures or screen shots of what is setup because updating the software will lose all the notifications/shutdown/sensitivity settings. 
We recommend uninstalling the previous version of the software before you install the next version.
Details and download links for specific operating systems available here: https://www.cyberpowersystems.com/products/software/power-panel-personal/
Install Details
PowerPanel Personal for MacOS

FileName:ppp_macos_2_2_2.dmg
MD5:38F5D7DF0F491478A4BC9F4D298C282A
PowerPanel Personal for Windows

FileName:ppp_windows_2_2_2.exe
MD5:CDD3DEA9CAF1C1CB33A16C5F3D826F63
Questions?
Contact Tech Support Monday through Friday from 7am– 6pm CST.