HAVE ARRIVED
The most popular sizes with all the features to meet today's equipment challenges.
Organize and secure all types of IT equipment with CyberPower Carbon™ rack products. Learn more about our enclosures, open frame racks, wall mount rack enclosures, and rack accessories equipment and hardware for environmental management.
DON'T
RACK

YOUR BRAIN
GET HELP WITH THE RIGHT SOLUTION. ONE HOUR RESPONSE TIME FROM OUR **
PRE-SALES SUPPORT TEAM.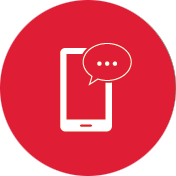 CALL
dedicated pre-sales support to answer your questions at
877.901.1930
CHAT
Monday - Friday
8am - 5pm CST
GO
CLICK
our online configurator to customize your rack
GO