HAVE ARRIVED
The most popular sizes with all the features to meet today's equipment challenges.
CyberPower Carbon™ Racks and Accessories help organize and secure all types of IT equipment. Take advantage of our introductory offer and SAVE 10% on all racks and accessories January 15 – April 30, 2017.*
DON'T
RACK

YOUR BRAIN
GET HELP WITH THE RIGHT SOLUTION. ONE HOUR RESPONSE TIME FROM OUR **
PRE-SALES SUPPORT TEAM.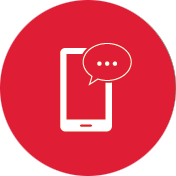 CALL
dedicated pre-sales support to answer your questions at
877.901.1930
CHAT
Monday - Friday
8am - 5pm CST
GO
CLICK
our online configurator to customize your rack
GO
DOWNLOAD THE DETAILS
---
©2017 Cyber Power Systems (USA), Inc. All rights reserved. All other trademarks are the property of their respective owners. CyberPower reserves the right to change, without prior notice, marketing programs, product offerings or specifications. *10% discount is offered and redeemed through distribution. Discount is stackable with partner discounts, account level discounts and Gov/Ed 3% discount. Cannot be combined or stacked with new or existing special pricing of discounted opportunities. Promotion lasts January 15-April 30, 2017. Program, promotion, specifications and availability are subject to change without notice. 10% discount based on USD price. Contact your CyberPower representative for complete details. **Pre-sales support office hours 8am-5pm Central Time.