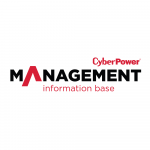 View Details
Check Prices
Download
STOP! A FEW IMPORTANT NOTES BEFORE YOU START YOUR SOFTWARE UPDATE.
Updating the software may cause the loss of all the notifications/shutdown/sensitivity settings.
Save your settings by taking pictures or screen shots of your configuration and settings.
We recommend uninstalling the previous version of the software before you install the next version.
---
We can send e-mail notifications when we update our software or firmware. To sign up, click here »
Thanks for signing up!
---