COMPANY
YOUR ULTIMATE ALLY IN POWER
We build strong relationships by creating trusted power solutions.
Founded in 1997, Cyber Power Systems (USA), Inc., designs and manufactures a high-quality line of award-winning products, including uninterruptible power supply (UPS) systems, power distribution units (PDUs), surge protectors, mobile charging devices, connectivity devices and Fiber-to-the-Premise (FTTx) backup power solutions.
Beyond
Question status quo. Trust in change. Push to improve today.
Own it
Take responsibility for your efforts to deliver long-term success.
Balance
Have fun with your work while preparing for your next opportunity.
Listen
Be attentive and receptive to maximize solutions.
Yes
Exceed expectations of customers, co-workers and your own.
We are driven by a shared mission to deliver the highest standard of product quality, performance, and customer value.
View Job Opportunities
Stay connected with CyberPower
Stay up-to-date on new CyberPower products and lines, as well as the latest trends in power protection and management.
I'm confident that with what I got [CyberPower UPS Systems] it is protecting the equipment I count on.
Ted Arent
Director of Information Technology, People Guru
Watch Full Interview
You get more bang for your buck with CyberPower.
John Holland
Director of Information Technology, Designed Security, Inc.
Watch Full Interview
For the overall combination of features, price, reliability, you're never going to get a better system.
Mike Poteet
Director of Information Technology, Ursus Holdings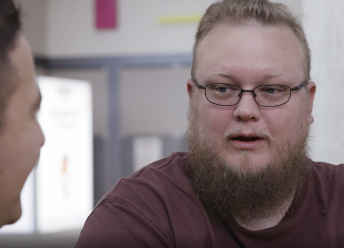 Watch Full Interview
Get in touch
Our expert sales team can help you with the product questions and support you need.
Contact Us