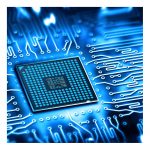 Description:
Switched / Metered ATS Mainboard v1.04
View Details
Check Prices
Download
ATS Mainboard Firmware v1.04
STOP! A FEW IMPORTANT NOTES BEFORE YOU START YOUR FIRMWARE UPDATE.
Updating the firmware may cause the loss of all the notifications/shutdown/sensitivity settings.
Save your settings by exporting your configuration.
---
We can send e-mail notifications when we update our software or firmware. To sign up, click here »
Thanks for signing up!
---