Invest in Energy-Saving Advanced Power Strips Today.
Earth Day began on April 22, 1970, and millions of people protested pollution and encouraged biodiversity. Today, Earth Day has gone from millions of people to 1 billion participants in 192 countries. CyberPower supports the spirit of Earth Day by designing Energy-Saving Advanced Power Strips that meet the needs of the energy-conscious consumers.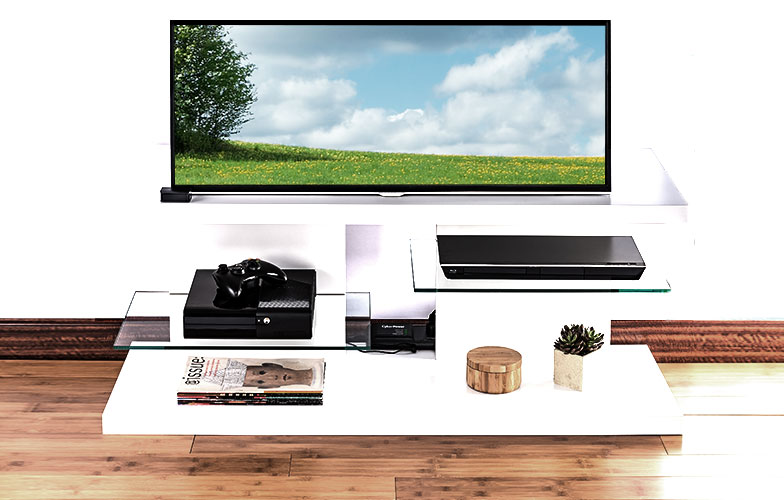 What is an APS?
An advanced Power Strip, or APS, protects your electronics devices by absorbing spikes in energy. An APS also saves energy and money by the electricity your device uses even when it is turned off.
Choose the Right APS for You
CyberPower offers two types of Advanced Power Strips: Tier 1 and Tier 2. Each Tier is designed to conserve energy in different environments. APS energy-saving units have up to 3 types of outlets: master, always-on, and energy-saving. How you plan to use your APS will determine which tier you should choose.
| | Master | Always-On | Energy Saving |
| --- | --- | --- | --- |
| Tier 1 | x | x | x |
| Tier 2 | | x | x |
Tier 1

Tier 1 is designed for a home and office environment. It has one master outlet, several always-on outlets, and energy-saving outlets.
Your desktop computer is plugged into the master outlet. Typically, a printer, speakers, monitors or other office equipment are plugged into the energy-saving outlets, while the always-on outlet supports a desk clock, a lamp, or a modem. When the master outlet detects low power consumption, it cuts power to the energy-saving outlets, while still powering the always-on outlets.
This saves energy costs by cutting off electronics that otherwise consume power even when switched off.
Tier 2
A Tier 2 Advanced Power Strip is designed for home theater environments. Let's face it, between the television, the speakers, the cable box, and any other peripherals, your home theater uses a lot of power even when not in use. Instead of a master outlet, though, a Tier 2 APS relies on remote control signals to determine energy saving opportunities.
CyberPower's Tier 2 APS, the HT705GR, has five energy-saving outlets, two always-on outlets, and a smart infrared sensor. Use the energy-saving outlets to plug in your television and other home theater equipment, like a DVD player, audio equipment, or a gaming console. Plug your cable box or DVR into the always-on outlets. Then attach the smart infrared sensor to the bottom of the TV in sightline of your remotes.
The smart infrared sensor monitors every time you use a remote. After an hour since the last click of the remote, a blue LED light will flash for 15 minutes. To continue watching television, click any button on your remote again. This resets the timer to one hour. If the smart sensor does not receive a remote signal after 15 minutes, it will trigger the IR to flash for 1 minute after the television powers off. The APS will then cut power to the energy-saving outlets. Using the HT705GR can pay for itself within the first month.
This Earth Day, purchase one of CyberPower's Energy-Saving Advanced Power Strips, and start saving energy today. This one purchase, properly installed, is a great way to celebrate Earth Day this year!