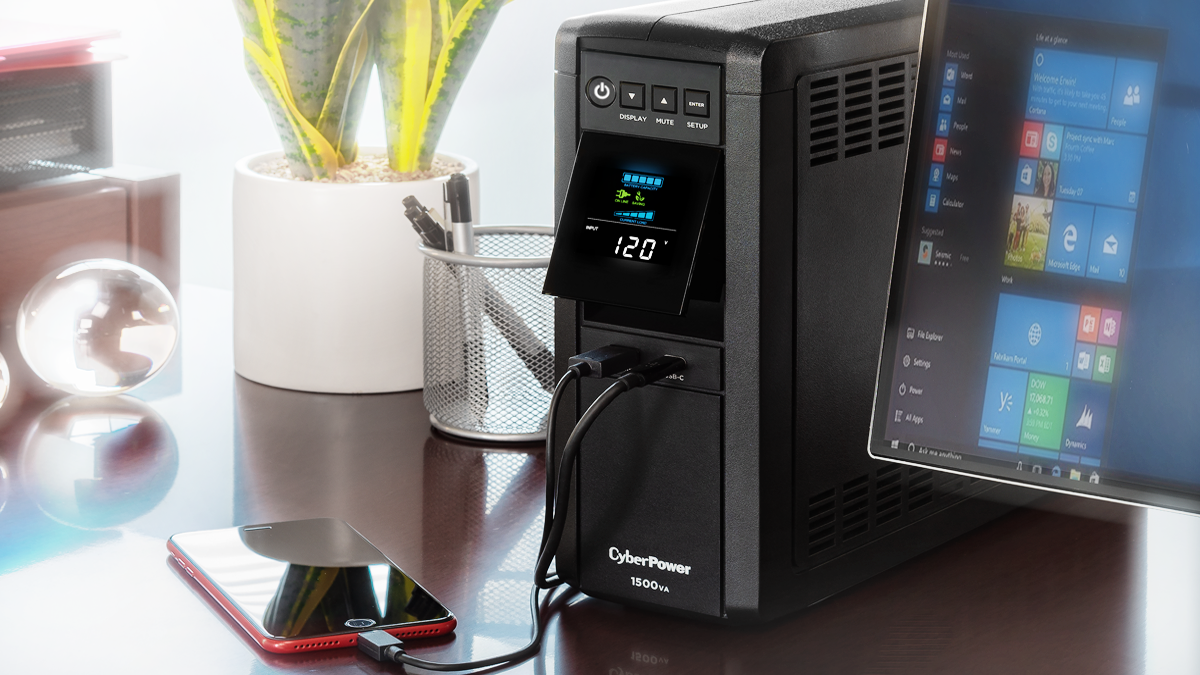 So, you bought a UPS system to make sure your productivity is not interrupted by a power failure. Smart move. Now you need to make sure your UPS system is working as it should. Read on to learn three ways to maximize the performance of your UPS system.
Be sure to register your UPS with the manufacturer. Registration certifies the warranty, confirms your ownership of the UPS system in the event of a product loss or theft, and provides access to free technical support.
#1 Cool, clean, and charged: Keep your UPS system in an optimal working environment.
Whether it is under a desk, on a counter, mounted to a wall, or placed inside a rack, make sure it's a cool and dry location with proper air flow and temperature control. The ventilation openings of the unit must not be blocked so they can provide air circulation to avoid overheating. Do not place your UPS near open windows or areas that contain high amounts of moisture and dust.
UPS systems and batteries should be stored and operated in a cool, dry environment, ideally between 68 – 77° Fahrenheit. Storing UPS batteries temperatures outside of this range may lead to a decline in battery life.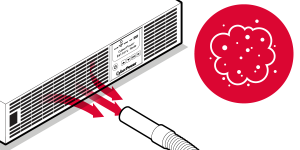 To ensure proper air circulation, position the UPS system so the vents are not blocked. Periodically, visually inspect vents and if easily accessible, the batteries, for cleanliness and remove any dust, dirt, or debris.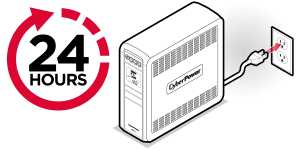 Battery failures are the most common cause of UPS downtime. Be sure your batteries are always fully charged by keeping your UPS system plugged in. Perform regular runtime testing to ensure optimal operation.
If you don't plan to use your UPS system immediately, the unit should be covered and stored in a cool, dry environment. Charge the UPS battery for 24 hours prior to storing, and every three months thereafter.
#2 Power-down drill: Calculate minimum runtime to ensure a safe shutdown.
If power is lost, how much time will you need to keep devices running to save important data and/or safely shutdown your equipment? To determine the runtime you need, calculate the power required to run your connected devices. Most devices list their wattage either on the product or in the user manual. This time is your minimum capacity.
Then, to calculate your minimum runtime, determine the time required to safely shutdown your connected devices in the event of a power failure. This is your minimum runtime.
For more information on calculating runtime, visit our article on runtime recommendations.
#3 Proctor your power: Monitoring, shutdowns, and reboots.
A UPS system can be monitored locally with both visible and audible alerts. Your UPS system may be equipped with LED lights, LCD screens, and/or audible alarms which indicate changes in UPS or battery backup power status.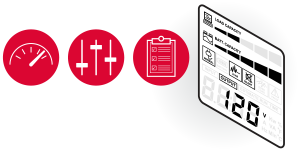 Visible Alerts
LED lights and LCD panels show the status of the UPS as well as alerts to potential problems.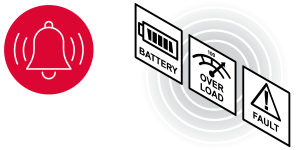 Audible Alerts
All CyberPower UPS systems include audible alarms, which notify you of varying status conditions such as on-battery, low-battery, and overload.
Monitoring Software
You can also monitor your UPS via monitoring software both locally and remotely. CyberPower offers PowerPanel®, free downloadable monitoring software. PowerPanel allows you to schedule a shutdown and a restart of your UPS at specific day and time to flexibly manage the power usage.
UPS monitoring software provides a user-friendly dashboard for controlling and/or monitoring your UPS system. PowerPanel Personal software can be controlled locally via a PC connected to the UPS system, while PowerPanel Business can be managed locally or remotely.
Available on select CyberPower UPS models, remotely monitor, manage, and control your UPS via an SNMP network management card, which ties the UPS into a network for remote monitoring and management of the unit.
By following our recommendations above, you can maximize your UPS system's performance. CyberPower provides trusted solutions for all your power protection needs.
Here are two links to CyberPower UPS system tools and resources to help you find the right battery backup solution:
Power Primer/How to choose a UPS system
UPS Product Selector Tool