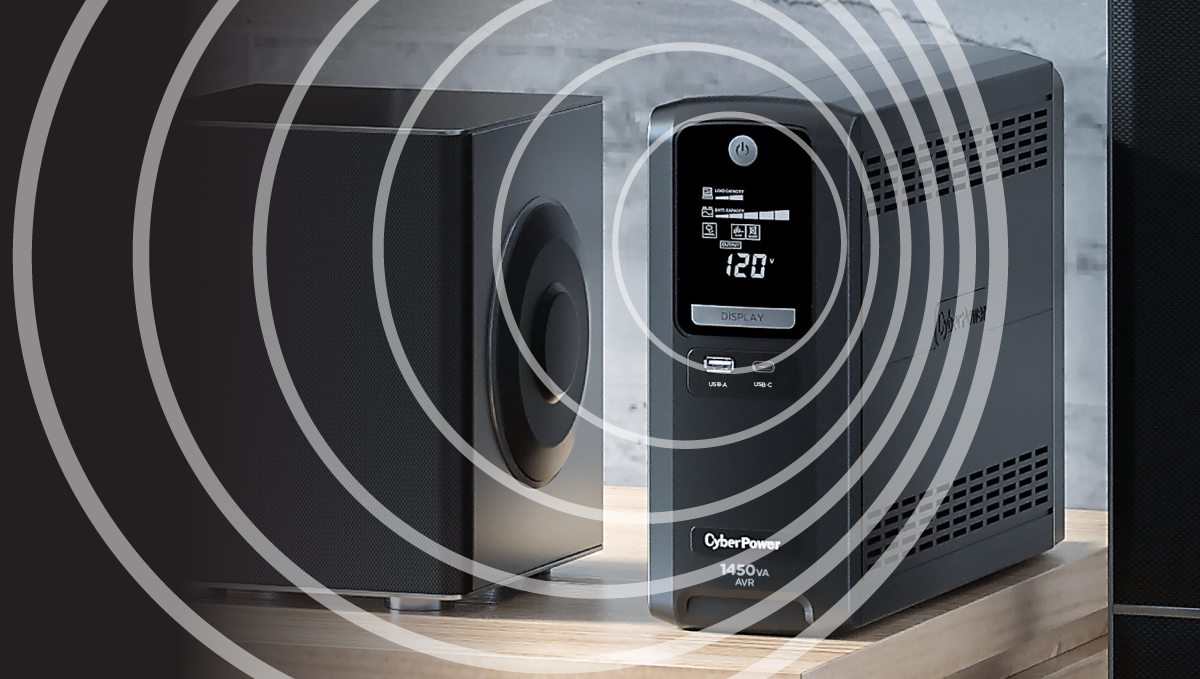 Help! My UPS system is beeping. What should I do?
Don't ignore it. It could be your UPS battery, or it could be a power overload.
Your UPS system is designed to alert you to different power status conditions. We'll explain what each audible alert means and what to do. There are three primary reasons why a UPS system will emit alarms:
UPS is on battery power
UPS capacity is overloaded
UPS battery is low
Note: All CyberPower UPS systems can be muted. Consult the user manual for instructions on how to mute the alarm for your specific model. Even when muted, the alarm may still sound if there is an issue with the UPS system, such as a battery overload. The alarm will continue until the issue is resolved.
Your UPS Alarm Decoder:
To get maximum value of your UPS system, you need to understand the various alerts and how to safely resolve or silence them. Also be sure to register your UPS system here. Registration certifies the warranty, confirms your ownership of the UPS system in the event of a product loss or theft, and provides access to free technical support.
If you have a question about your UPS system or a new one is needed, CyberPower is your ultimate ally in power and provides solutions to all your power protection needs.
Have more questions? Here are some resources from CyberPower:
Understanding UPS alarms:
Here are two links to CyberPower UPS system tools and resources to help you find the right battery backup solution:
https://www.cyberpower.com/global/en/blog/understanding-the-ups-alarms
https://www.cyberpowersystems.com/resources/choosing-an-uninterruptible-power-supply-system/
UPS selector tool