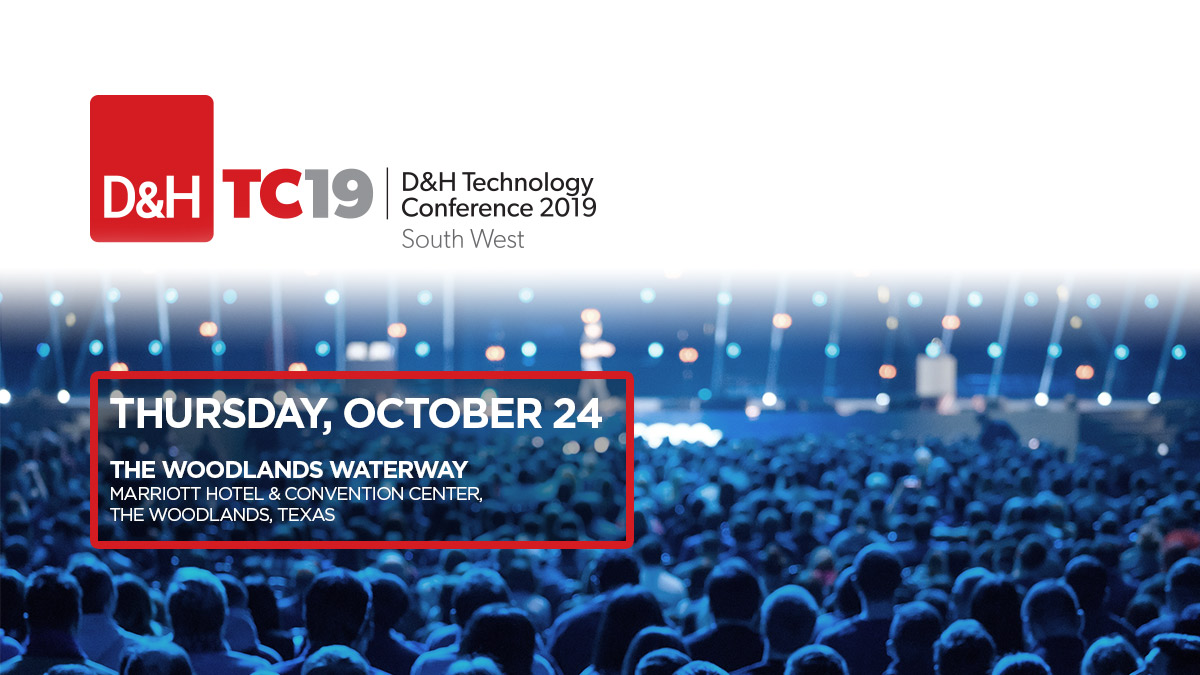 Join CyberPower at the D&H SouthWest Technology Conference on October 24, 2019, at the Woodlands Waterway Marriott Hotel & Convention Center, The Woodlands, Texas! This event features displays from D&H and 55+ leading manufacturers in an Educational training format for convenient, customizable learning opportunities to fit your schedule.
As a leading technology distributor of end-to-end SMB and consumer solutions D&H focuses on serving the needs of their partners with dedicated service, ongoing education, complete enablement tools and business development resources.
Be sure to visit the CyberPower booth and learn why we are your ULTIMATE ALLY IN POWER. Discover new power protection products, special promotions and join our Channel Partner Alliance program.
https://events.dandh.com/profile/web/index.cfm?PKwebID=0x4808abcd