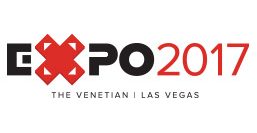 Join the CyberPower team in Las Vegas on Sunday, August 27 for GameStop EXPO 2017. The EXPO will host roughly 5,000 GameStop employees and more than 100 exhibitors for a one-day sneak peek into the hottest new games and product releases of late 2017.
GameStop EXPO 2017 will be held at The Venetian Las Vegas from 9:30am to 6:00pm. Stop by the CyberPower booth #246 on the main floor to learn more about opportunities, strategies and best practices in power protection for gaming applications.
Discover more about GameStop EXPO 2017 and how to register here.