Join us at SPICEWORLD 2019, September 23-25, in Austin, Texas again this year!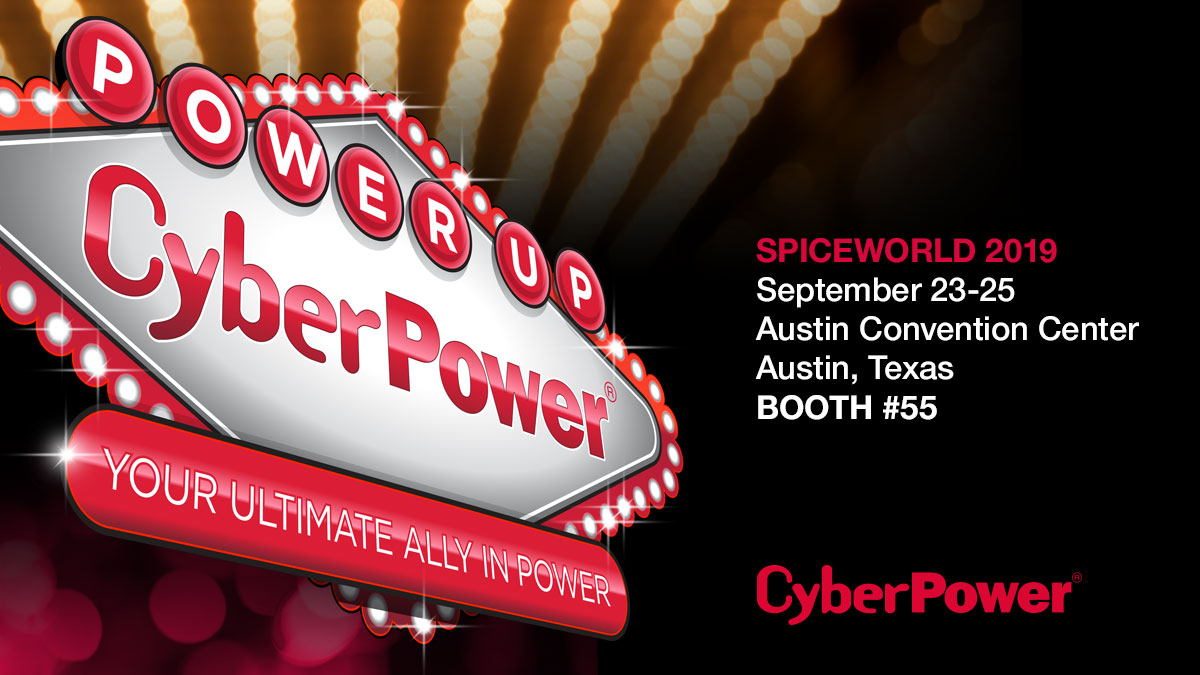 Learn more about how we are POWERING UP with new products, software upgrades, and power management solutions—all designed with the Spiceworks community in mind.
Stop by and meet our CyberPower Green Guys at booth #55 these Product Managers and Systems Engineers will be on hand to showcase new products and give software demos.
This year we'll be playing a SPIN TO WIN game where can you win fabulous CyberPower themed prizes!