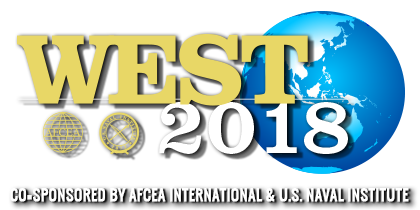 Learn, connect and innovate with CyberPower at the WEST 2018 Conference hosted by AFCEA International and USNI.  The conference will take place February 6 – 8, 2018 in San Diego, California hosting over 300 maritime exhibits. Explore leading edge technology, connect with government and military insiders and hear about opportunities to address your challenges.
CyberPower booth 2519
AFCEA is the premier information technology, communications, and electronics association for professionals in international government, industry and academia worldwide.
USNI is an independent forum for those who dare to read, think, speak, and write to advance the professional, literary, and scientific understanding of sea power and other issues critical to global security.
To learn more about the West 2018 Conference visit here.