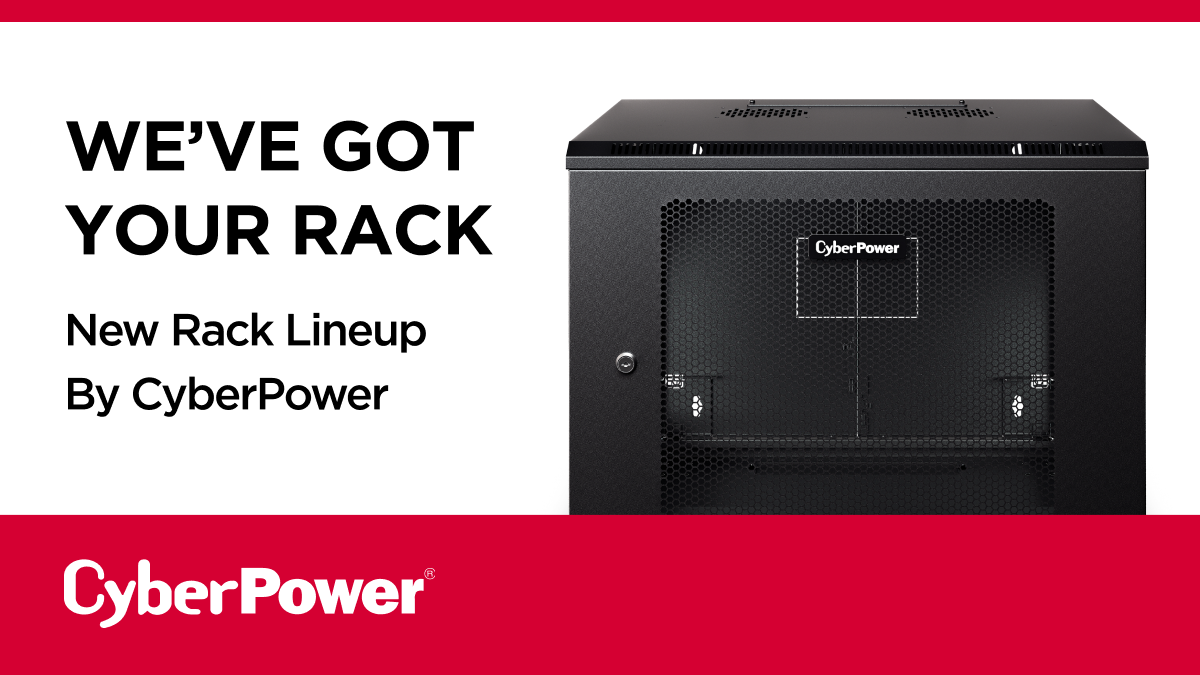 Lighter, smaller space-saving racks organize, secure and protect IT equipment
Shakopee, Minn. – August 28th, 2023 – Cyber Power Systems (USA), Inc. a leader in power protection and power management products, announced today its redesigned line of spacing-saving server racks and rack accessories. Designed with security and hardware organization in mind, the CyberPower server rack enclosures are lighter and smaller than prior models.
"This is our first redesign since we launched these popular rack products in 2017," said Neil Amundsen, vice president of product innovation at CyberPower. "We based the changes on the evolving needs of the customer and their feedback. We are confident that our new streamlined server rack series offer our partners and end users the versatility and stability they need to organize and protect their valuable equipment."
The new server rack line by CyberPower includes a 42U freestanding server rack CR42U11001 as well as three wall-mount rack models in various sizes from 6U to 12U: CR6U61003, CR9U61003 and CR12U61003.
All racks feature perforated front and side panels, reversible doors, and adjustable rack angles, among other features. The freestanding server rack includes a removable roof, split-rear doors and rear accessory channels. Wall-mount racks are easy to install with slightly smaller dimensions than prior models to save space. The CyberPower full line of rack accessories includes items for cable management, air flow, security, shelving and more.
The CyberPower server rack and accessory line is ideal for high-density computing and networking environments, data centers, and tech-savvy end users.
About Cyber Power Systems (USA), Inc.
CyberPower designs and manufactures uninterruptible power supply systems, power distribution units, surge protectors, remote management hardware, power management software, mobile chargers and connectivity products. The company serves customers in enterprise, corporate, government, education, healthcare and small office/home office environments. CyberPower products are available through authorized distributors and sold by value-added resellers, system integrators, managed service providers, select retailers, and online resellers. For more information, visit https://www.cyberpowersystems.com/.
Contact
Cyber Power Systems (USA), Inc.
Tim Madsen, 952-403-9500
tim.madsen@cyberpower.com