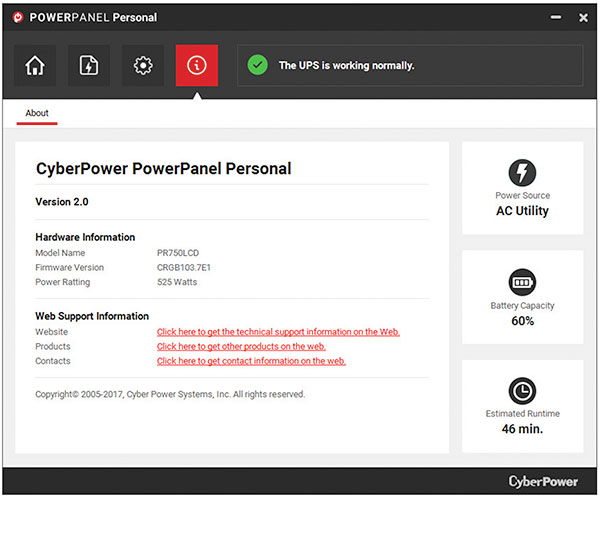 CyberPower has released an update to PowerPanel® Personal Windows and Mac.
PowerPanel® Personal 2.4.6 for Windows and Mac Release Notes
Feature Improvements
Security updates were made to ensure continued safe operation.
Fixes
Other
Event notifications will no longer be supported by Gmail due to a worldwide policy change made with Google OAuth
o Reference: https://developers.google.com/identity/protocols/oauth/web-server?hl=en#uri-validation.
Note: previous release of PowerPanel® Personal for Windows was v2.3.4 and Mac was v2.3.4
Questions? 
Contact Tech Support Monday through Friday from 7am– 6pm CST.
Details and download links for specific operating systems available here: https://www.cyberpowersystems.com/products/software/power-panel-personal/
Install Details
PowerPanel Personal for Windows

File Name: ppp_windows_v2.4.6.exe
MD5: 96953D08DAF9A05DA3838D42AF677314
PowerPanel Personal for macOS

File Name: ppp_mac_v2.4.6.dmg
MD5: 733DB28509FE224FCFCB42AB3F883EE8