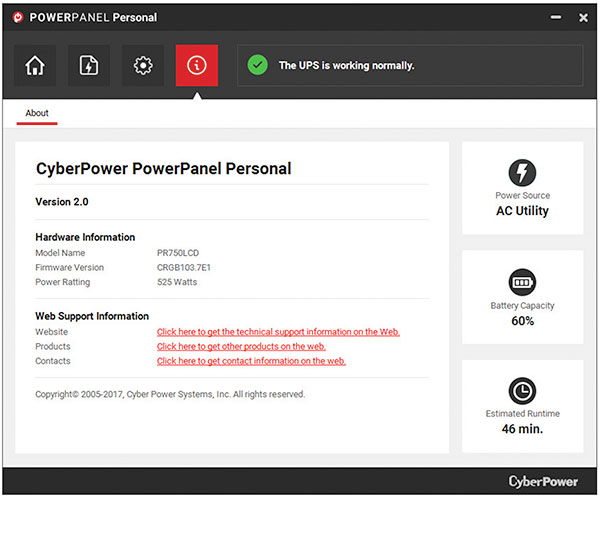 CyberPower has released an update to PowerPanel® Personal Windows and Mac.
PowerPanel® Personal 2.3.4 for Windows and Mac Release Notes
Feature Improvements
Fixes
Resolves a connection issue with PowerPanel Cloud
Note: previous release of PowerPanel® Personal for Windows was v2.3.0 and Mac was v2.3.0
STOP! A FEW IMPORTANT NOTES BEFORE YOU START YOUR UPDATE.
Updating the software may cause the of loss all the notifications/shutdown/sensitivity settings.
Save your settings by taking pictures or screenshots of your configuration and settings.
We recommend uninstalling the previous version of the software before you install the next version.
Questions? 
Contact Tech Support Monday through Friday from 7am– 6pm CST.
Details and download links for specific operating systems available here: https://www.cyberpowersystems.com/products/software/power-panel-personal/
Install Details
PowerPanel Personal for Windows

File Name: ppp_windows_v2.3.4.exe
MD5: 1598C7937FDD4AB5513328992742A9BF
PowerPanel Personal for macOS

File Name: ppp_mac_v2.3.4.dmg
MD5: A5E52B83AD577F3B14E67B871824EBCE