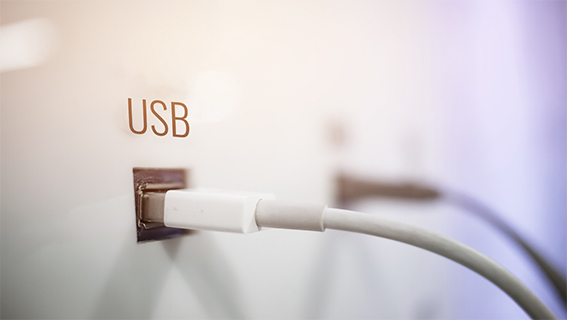 The ABCs of USB
The Emergence of USB-C Surge Protectors and Power Strips
The USB is perhaps the most popular and recognizable cable connector we use. How popular? There are over six billion USB devices in the world today. While a USB connection is commonplace nowadays, it wasn't long ago that simply connecting your computer to a printer could be a challenging task. It was clear a standardized connection was needed to easily connect computers to peripherals like printers, keyboards, mice, etc. In the case of the USB connection, necessity truly was the mother of invention.
So, in 1994, a group of leaders from prominent technology companies Intel, Compaq, IBM, Microsoft and more, began the development of a single universal cable to replace the multitude of connectors being used and the USB connection was born. We can now connect devices quickly and easily without a second thought about compatibility. While the USB has evolved over the past 25 years, it is now the standard for connecting and charging our devices.
What is USB?
In simple terms, it's a connector for charging devices or acting as a communication channel between them. USB stands for "Universal Serial Bus". Here is how it breaks down:

UNIVERSAL
It connects all kinds of devices

SERIAL
Transfers data one bit at a time

BUS
Short for "Omnibus", meaning "All"
USB ports can be found on a variety of devices and are becoming common features on power sources such as:
WALL-MOUNTED
SURGE PROTECTOR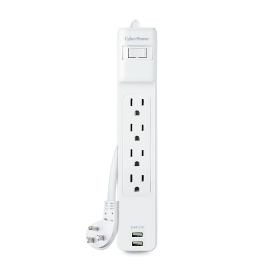 STRIP-STYLE
SURGE PROTECTOR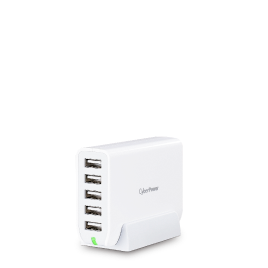 MULTIPORT
USB-CHARGING HUB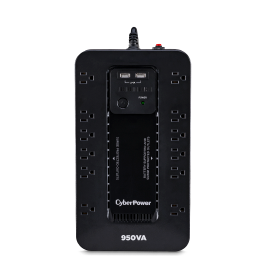 UNINTERRUPTIBLE POWER
SUPPLY SYSTEM
The Need for Speed: A Timeline
As the sizes of electronic devices, specifically mobile phones, have decreased, consumer expectations have increased. Devices are expected to perform multiple functions and to be charged and ready at all times. Hence, USB connectors had to evolve to meet consumer demands. Over the first 15 years of the USB connector, USB charging power, expressed in amperage, increased exponentially, and smaller connectors were developed to meet the needs of the market.
The first widely used version of USB was 1.1
The Apple's iMac launched with a USB connection, the first mainstream product to include a USB connection port
Hewlett-Packard, Intel, Nokia, NEC, and Philips joined forces to develop the USB 2.0 with a data transfer rate 40 times faster than 1.1.
The Mini-USB connector was introduced for use with smaller devices such as digital cameras and mobiles phones and later, tablets
Introduction of the Micro USB connector to better fit with the decreasing size of smart phones and cameras, with the same width as the Mini USB but only half the thickness
The USB-C connection is introduced and soon thereafter began to appear on advanced Android phones, tablets, and gaming consoles.
The ABCs
As the electronics industry has evolved, power source manufacturers have followed suit, designing more power devices with multiple charging ports – in quantity and type of ports – in addition to traditional AC outlets. With the growing dependence on USB ports, understanding the types of USB connectors and their features can help you find the right USB connection for your charging needs.
A is for Amperage
Standard USB amperage outputs are 1A (one amp), 2.1A, 2.4A, and 3.1A. The higher the USB amperage, the more robust the charging power. While 3.1A is the highest amperage available now, 3.2A standards are being developed and higher amperages will follow in the future. Fortunately, USB-enabled devices are backwards compatible when it comes to amperage. Hence, all USB devices will charge on the lower amperage ports, but devices with large batteries will take longer to recharge on lower amperage ports. So, for larger devices, it's better to have some higher amperage USB charging ports to charge them.
How much USB amperage do I need?

TECH TIPS FOR FASTER CHARGING
Look for USB chargers that deliver 2.4A, 3.1A, or higher
If charging more than one device, make sure that the combined amperage of the devices does not exceed the amperage of the USB charger
Turn off your devices when charging
B is for Buying Considerations
USB surge protectors, power strips, and chargers are affordable with many options but how do you find the right USB-enabled device for your needs? Ask yourself these questions:
How many USB ports do you need? It may be more than you think. For example, on a laptop you may need USB ports for your mouse, keyboard, printer, etc.
What type of USB ports do you need?
It depends on what you want to power, charge or connect: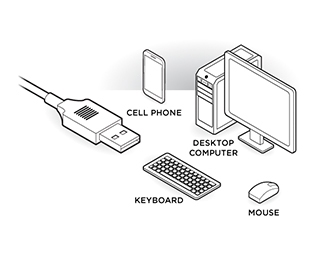 USB-A: The original USB still widely used for connecting computing devices and accessories (desktops, laptops, mice, keyboards, and tablets) and entertainment devices such as gaming consoles and streaming players.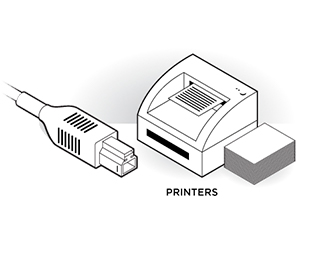 USB-B: Often used to connect computers to printers but is becoming less common as it is frequently replaced now by Mini and Micro USB.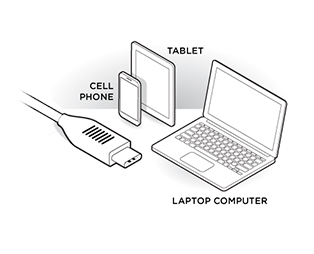 USB-C: The latest USB type and offers more power and faster transfer and charging speeds. The USB-C is now commonly found on new models of laptop computers, tablets, and smartphones.
C is for USB-C
With so many USB versions and connectors, it may seem like the initial goal of a universal standard connector had been lost. But with the advent of USB-C, the field of different USB shapes and sizes may be narrowing again. Why is USB-C so groundbreaking? Let's count the ways:

SIZE
This tiny connector fits small devices such as the latest smartphones, but charges larger devices

CHARGING SPEED
It carries more current for faster charging and charging of larger devices like laptops.

EASE
It's easy to connect because it's reversible so it doesn't have to be flipped.

TRANSFER SPEED
Up to double the transfer speed of USB 3.0 at 10 Gbps.

SIMPLICITY
One connector for every device. It will not only replace old USB versions, but other connectors like Thunderbolt and DisplayPort.

COMPATIBILITY
It works with both Apple and Android, so you won't be disappointed when you need to borrow your friend's cord to charge your device.
Electronics compatible with USB-C charging capabilities are the wave of the future. You can charge and protect your devices with these charging devices featuring USB-C:
P6WSU
6-Outlet wall-mounted surge protector with 2 USB-A ports & 1 USB-C port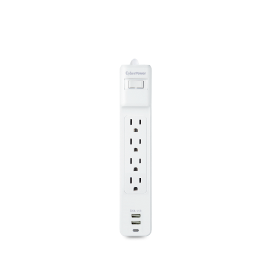 P405UC
4-Outlet strip-style surge protector with 2 USB-A ports & 1 USB-C port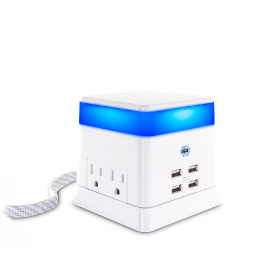 PS406UC
4-Outlet color-changing USB hub with 2 USB-A ports & 1 USB-C port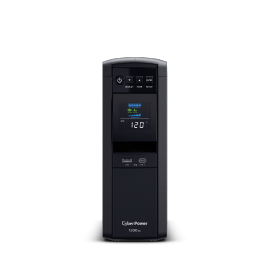 CP1500PFCLCD
1500 VA Uninterruptible Power Supply System with 2 USB-A ports & 1 USB-C port
USB is a vital technology that revolutionized charging, connectivity and storage – and it continues to evolve. While the USB-A connection is the most common, the benefits of the up-and-coming USB-C connection are undeniable. The USB-C is expected to become the gold standard going forward replacing all previous USB versions with one simple solution.
Imagine your HDMI, DisplayPort, VGA, and other ports all combined into a single type of port on your laptop and only one kind of cable to connect everything. Gone are the days when you can't borrow a charging cable from your friend because they have an iPhone and you have an Android. The USB-C is simple, easy, small and powerful.
From home to business, CyberPower is your ultimate ally in power. As a direct manufacturer, we control product quality at every step from design to delivery. This allows us to offer greater value, plus industry-leading warranties and connected equipment guarantees – all backed by US-based technical support.