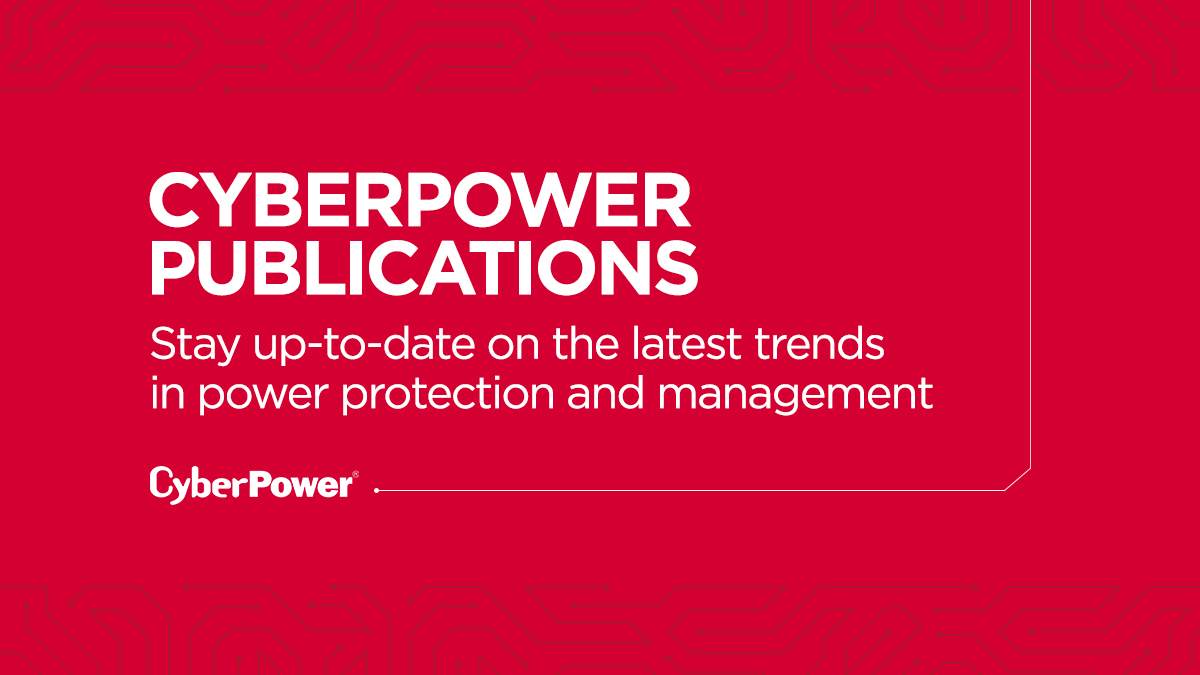 Shakopee, Minn. – October 25, 2019 – Cyber Power Systems (USA), Inc., a leader in power protection and management products, announced a new online publications center at its website offering free downloadable educational resources. The online publications center features timely information on power protection, including educational guides or "power primers" on how to select specific types of products, application case studies, and white papers. In addition, CyberPower's most recent publication is a comprehensive 12-page buyer's guide on Choosing a Surge Protector.
"Our new online publications center is appropriate for consumers, IT professionals, and resellers who are seeking best practices and educational resources on power protection and power management products and many related topics," said Phil Geraffo, vice president of marketing and product management at CyberPower.
Geraffo added: "Power outages and power surges are an ongoing threat to electronics, especially today's more sensitive electronics and devices. Our Choosing a Surge Protector primer outlines the fundamentals of surge protection, and guides users through the requirements and features to consider when purchasing a surge protector based on the type and value of electronics they have."
CyberPower offers a wide selection of surge protection devices to help homes and businesses safeguard their electronics against power events. All CyberPower surge protection products include lifetime warranties and feature built-in automatic shutdown. Several models include USB charging ports, sleek design and style features such as low-profile plugs and swivel outlets that reduce cord clutter.
About Cyber Power Systems (USA), Inc.
CyberPower designs and manufactures uninterruptible power supply systems, power distribution units, surge protectors, remote management hardware, power management software, mobile chargers, and connectivity products. The company serves customers in enterprise, corporate, government, education, healthcare, and small office/home office environments. CyberPower products are available through authorized distributors and sold by value-added resellers, system integrators, managed service providers, select retailers, and online resellers. For more information, visit: https://www.cyberpowersystems.com/.
Contact:
Cyber Power Systems (USA), Inc.
Tim Madsen, 952-403-9500
tim.madsen@cyberpower.com