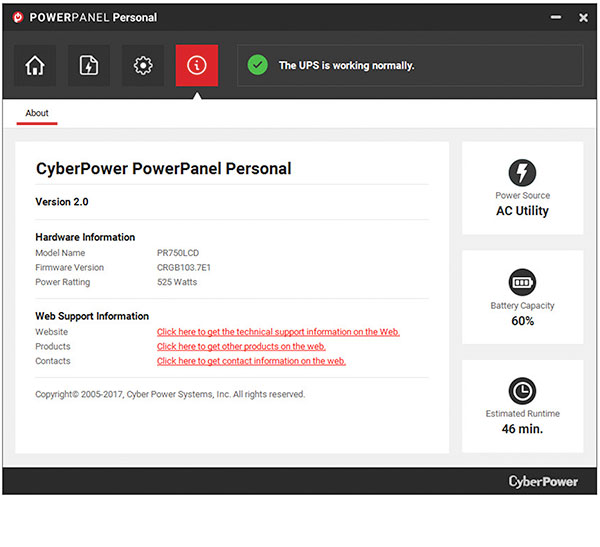 CyberPower has released an update to the Windows version of PowerPanel® Personal. See what is new in the notes below and download.
PowerPanel® Personal (PPP) Windows 2.1.7
This modification is based on version 2.1.5
ENHANCEMENTS
Supports CyberPower's V3 protocol
Modification to part of the Japanese translation
Upgraded the Java version of the installer builder
Improved the criteria for determining the utility power failure with certain UPS models
BUG FIXES
Fixed a vulnerability – unquoted service path
Fixed the UI fragmentation that occurs when adjusting the window size in Windows
Modified the criteria for determining over/under voltage transitions
STOP! A FEW IMPORTANT NOTES BEFORE YOU START YOUR UPDATE.
Updating the software may cause the of loss all the notifications/shutdown/sensitivity settings.
Save your settings by taking pictures or screen shots of your configuration and settings.
We recommend uninstalling the previous version of the software before you install the next version.
Questions? 
Contact Tech Support Monday through Friday from 7am– 6pm CST.
Download link and release notes are available here: