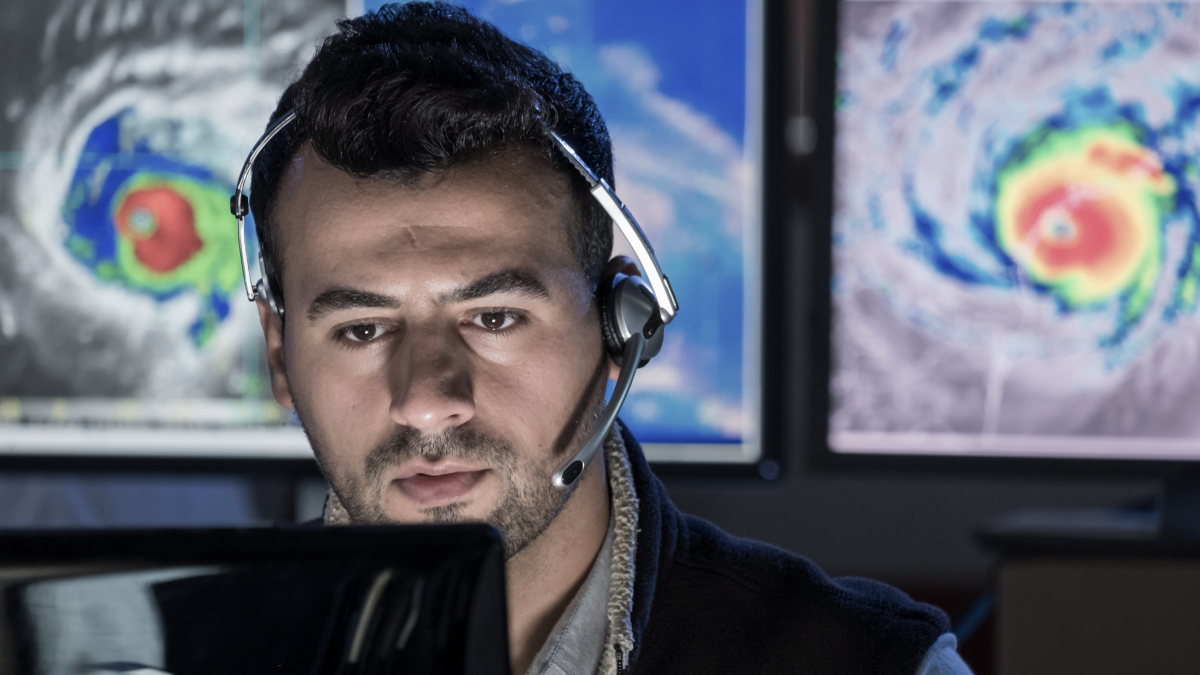 Power Through the Storms
Summer brings powerful storms, and this year is no different. The 2023 Summer storm season is here, and weather experts are predicting a typical season https://www.wesh.com/article/2023-hurricane-season-forecast/42888945.
15 named storms
8 moderate hurricanes
3 major hurricanes
With summer storms come high winds and lighting strikes that can cause power outages lasting for a few minutes or a few days. If you're working on an important project on your computer, or if you're watching a movie on your TV, a power outage can mean losing your work or ruining your evening plans.
While you can't predict the impact of storm season, you can take measures to prepare and protect your devices, data, and your productivity. That's where an uninterruptible power supply (UPS) system comes in. A UPS system provides a backup power source for your computer, router, TV, and business equipment so they can keep running even when the power goes out.
Some typical UPS systems: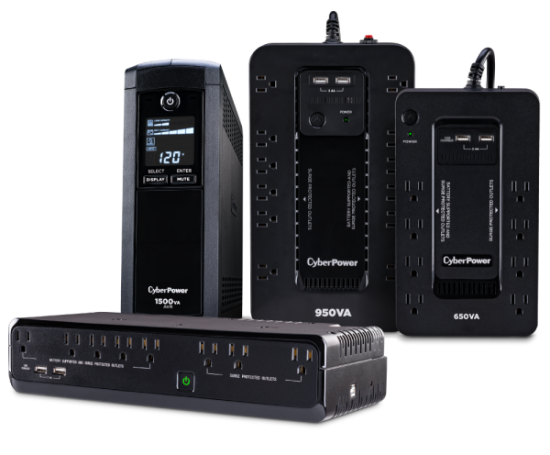 How a UPS system works
A UPS system sits between the utility power source (a wall outlet) and your electronics and recognizes when a power event occurs. At that point, the UPS system engages battery power, providing power to the devices plugged into it, creating a bridge of power until utility power returns.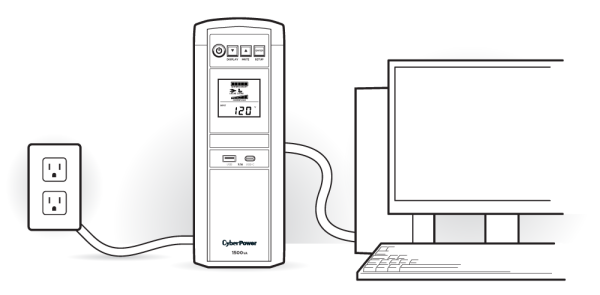 UPS systems provide backup power for office equipment, home theater devices, routers and even sump pumps. Imagine losing power during a heavy rainstorm and your basement floods because your sump lost power!
So, you're convinced you need a UPS, but which one is right for you? Here are some key UPS features you'll want to consider:
Sine Wave vs Simulated Sine Wave
When a UPS backup battery kicks in, it delivers power as a sine wave or a simulated sine wave. A sine wave provides a smooth waveform with no power gaps which makes it ideal for sensitive electronics and computers that use Active Power Factor Correction (PFC) power supplies. Sine wave battery backup mimics utility power.

A simulated sine wave is the most cost-effective battery backup power and is suitable for common electronics that do not require Active Power Factor Correction.
Capacity
Size matters! Your UPS system battery should be large enough to support all the equipment plugged into it. You need to calculate the "load" which is determined by the number of plugs and the wattage capacity. The higher the capacity, the more electronic equipment the UPS system can support. To determine your UPS capacity needs, visit: https://www.cyberpowersystems.com/power-assessment/
Runtime
Your UPS backup battery will only provide a bridge of power for a set amount of time, known as runtime. Runtime is important because you need to know how much time is needed to safely shutdown your equipment. The smaller the wattage load connected, the longer the batteries will last and the larger the wattage load, the shorter the runtime. To determine your runtime needs, go to: https://www.cyberpowersystems.com/blog/runtime-recommendations/
Map Out Your Power Protection Requirements
From your home office to your home theater make sure you have enough backup power, so you are powered and connected.
Room: Home Office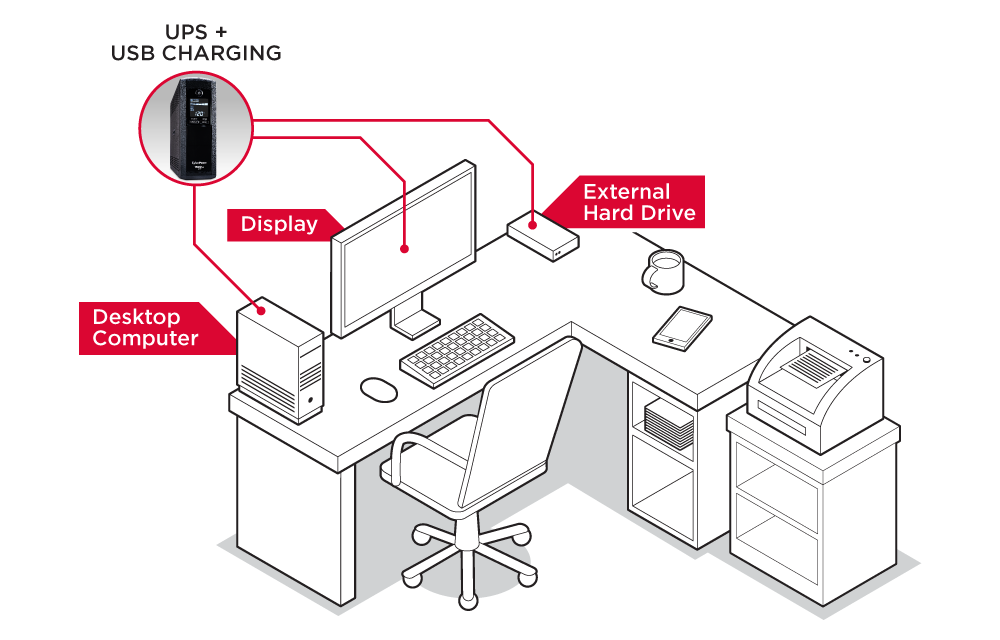 Room: Living Room/Home Theater

Room: Basement/Utility Room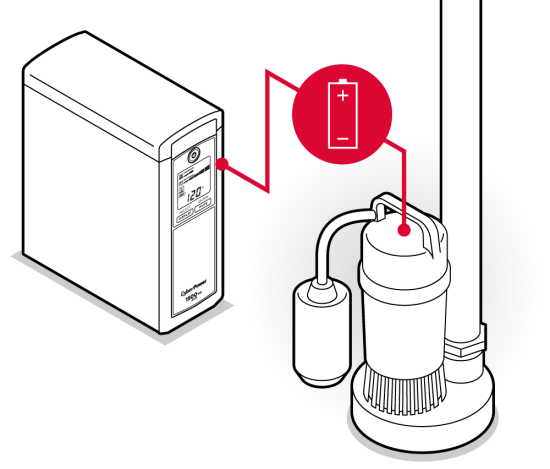 For more information on the different types of UPS systems and how to select the right one for your home, see: Choosing a UPS Power Primer.
Don't Forget
The key features to look for when purchasing a UPS system:
Waveform – Typically determined by the devices you want to protect. For more sensitive equipment, look for a line-interactive topology and sine wave waveform. For less-sensitive devices, standby topology and simulated sinewave waveform will do the job.
Capacity – The higher the capacity, the more electronic equipment it can support.
Runtime – The smaller the wattage load connected, the longer the batteries will last and the larger the wattage load, the shorter the runtime.
Number of outlets – does it have enough outlets for the devices you want to protect?
You can't prevent storms, but you can protect your home electronics and productivity with a comprehensive protection plan that includes UPS systems. When you need a UPS system, CyberPower is your ultimate ally in power and provides solutions to all your power protection needs.
You can find CyberPower UPS systems at these authorized resellers: https://www.cyberpowersystems.com/reseller-search/