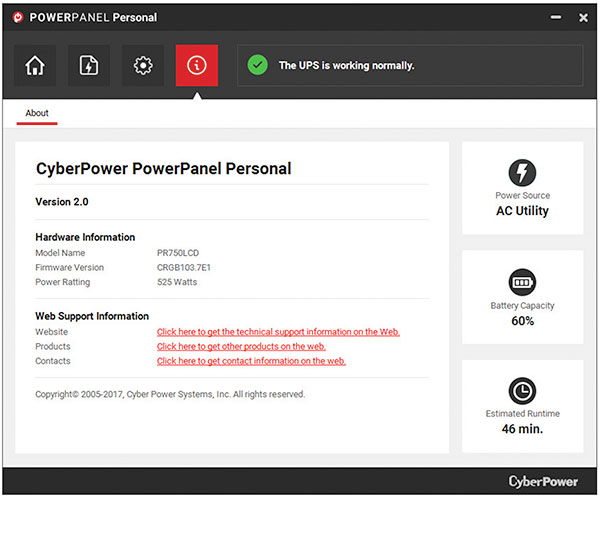 CyberPower has released an update to PowerPanel® Personal Windows and added PowerPanel® Personal for MacOS. Read on for more details and download link.
PowerPanel Personal v2.1.9 for Windows and MacOS Release Notes
New Features
Improvements
Email update for Gmail
Enhanced user interface
Note: previous release of PowerPanel® Personal was v2.1.7
Questions? 
Contact Tech Support Monday through Friday from 7am– 6pm CST.
Details and download links for specific operating systems available here: https://www.cyberpowersystems.com/products/software/power-panel-personal/