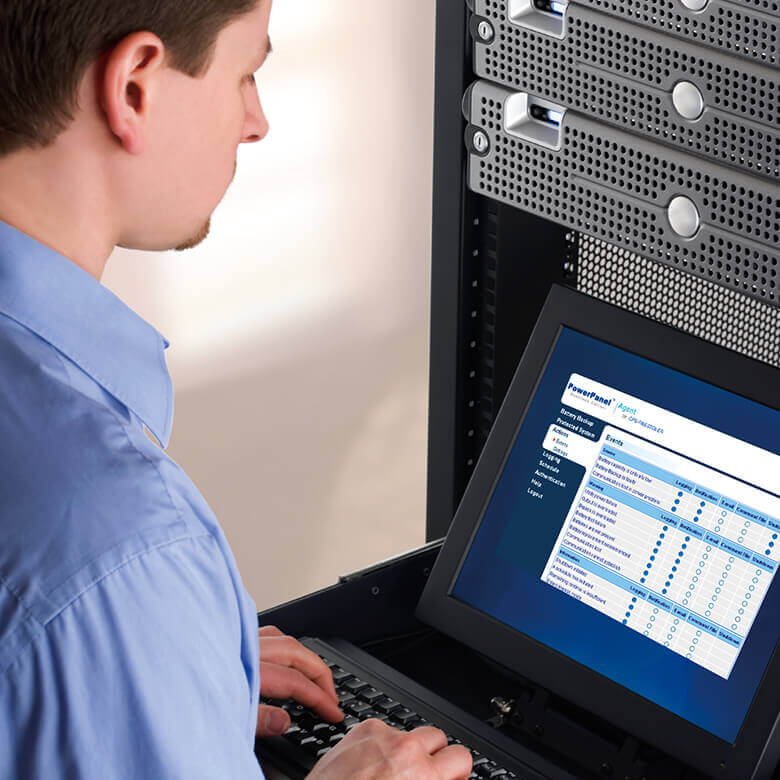 Efficient Remote Management
The Smart App Sinewave and Online Series offers full-featured network UPS management capabilities with the PowerPanel® Business Edition software and an optional SNMP network management card. These remote management tools enable centralized power management, monitoring, control, and configuration. They also provide for safe shutdown of connected servers, workstations, and other devices via a standard Web browser or network management system (NMS).
Safe Shutdown
The PowerPanel® Business Edition software, included with every Smart App Sinewave and Online UPS, enables an administrator to remotely manage each aspect of the UPS and facilitate the orderly automatic shutdown of connected equipment in the event of an extended power outage. This software also provides comprehensive network power management for corporate servers and critical workstations supported by the UPS, such as application/operating system shutdown, event logging, reporting, alerts and notifications.
Programmable Outlet Control
Smart App Sinewave and Online UPS systems allow programming of critical outlets and non-critical outlets, giving administrators the ability to prioritize outlets and increase battery backup runtimes for the most critical equipment during extended power outages. Programmable outlet control also gives an administrator the option to delay-start non-critical outlets, permitting the internal batteries to fully recharge more quickly. This feature is vital to data centers where seamless, uninterrupted equipment bootup is a necessity.